Why to chooser
Influencer

marketing ?
We help
brands

build influence.
We help

influencers

build their brands.
Choosing the right influencers, establishing clear objectives, and maintaining transparency are crucial for a successful influencer marketing campaign.
If you feel that you're - Dealing with contracts, negotiations, and ongoing work all day while not being free to do what you genuinely love. That your channel is not growing as you would like and not generating enough income.Feeling alone in the business landscape without support, guidance, and free time, all of them are very much needed for building your community.
There is a better way! You can - Have free time to build and strengthen your relationship with your community while achieving financial well-being and reaching your sales goals.Be open to new business opportunities and be happy with your channel's growth.Be able to plan your timetable optimally and effectively. Joining us will allow you to focus more on business goals and increase profitability over time.
Thanks to professional management and freedom from dealing with contracts, you are confident you are getting the best deal possible.
Thanks to the management, you  will be free to do what you love most, growing your community and strengthening your relationship with them.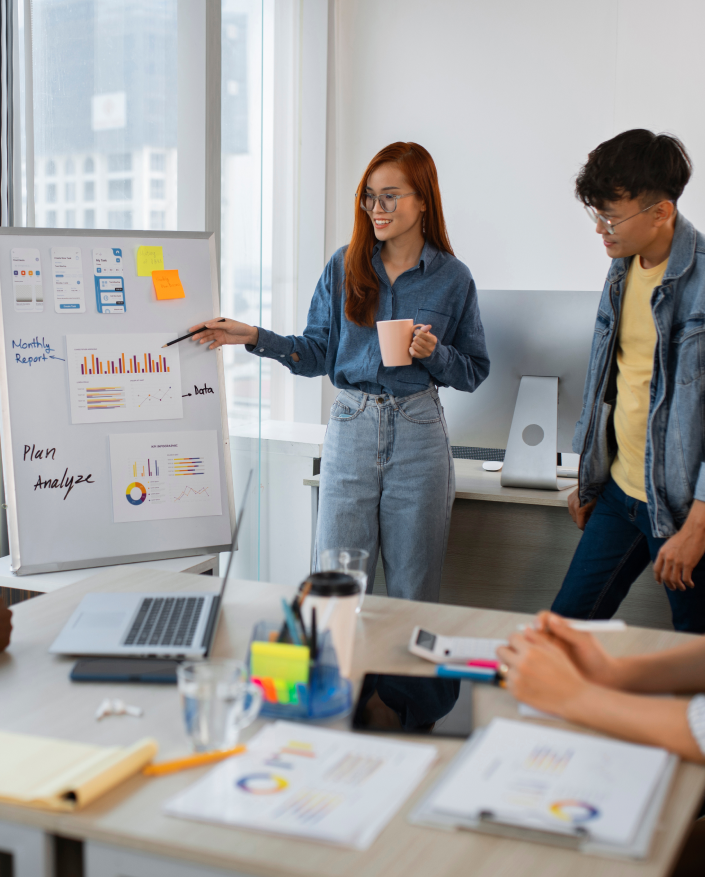 If you feel that you have a good service that many people can enjoy, but you are not able to reach the target audience and have trouble keeping the customers.
That your advertising is not effective and your company is not growing as you would like and generating new income channels.
Want to increase profitability in the target audience but have difficulty reaching them.
There is a better way! You can Enjoy the expansion of the business and the success of the company with security and peace of mind to ensure the future of the company.
Accurate and effective advertising to a loyal and high-quality audience that remains loyal over time.
Financial well-being, happiness and peace of mind that you are not dependent on Google alone, but have expanded advertising to a target audience.
Enjoy a constant flow of new and high-quality data based on new users. To feel satisfaction that you maximize the budget while increasing the scope of advertising and meeting the needs of the audience. To grow and be open to new business opportunities and to be happy in the developing  company.
Join thousands of brands tapping into the power of influencer marketing.
"I highly recommend Noam for any marketing or promotional endeavors. Working with him was a great experience. We achieved remarkable success with our influencer campaigns, tripling our revenue. 
Noam's expertise, dedication, and professionalism are unparalleled. He consistently brings innovative ideas and strategies to the table, making him an invaluable asset "
As Noam's supervisor during his tenure at Kape Technologies, I have had the privilege of closely observing his skills, work ethic, and overall attitude towards his responsibilities. Noam possesses a unique blend of strategic thinking, creativity and strong execution abilities, making them a valuable asset to our marketing team. One of Noam's standout qualities is his skill set. Noam's ability to analyze market trends and close profitable partnerships was commendable. His proficiency in utilizing various marketing channels, allowed us to reach wider audiences and drive substantial growth in our customer base. Noam's positive attitude and strong interpersonal skills greatly contributed to his effectiveness as a team player. The work environment around him was always pleasant.
Highly analytical, results - orientated, very commercial focused and with a very deep knowledge of the industry. Noam's developed his experience and skills throughout the years by working very hard, keeping contacts, making sure all his partners are well looked after and keeping his company's needs above all. One of his best asses is his willingness to pass on his knowledge to his fellow colleagues. In summary, a great professional to work with and a very good manager to look up to.
Noam is a make things happen person. His professionalism blends with his highly personality skills makes the difference. Noam is the ideal business partner, provides us with complete market & technological understanding, availability and the most professional response. Working with Noam is a real pleasure.
"Noam is an incredibly dynamic business developer & manager. His positive approach, sense of humor and ability to build and maintain strong relationships with his clients and staff, make him a great sales man and a very nice & easy going person."
Noam is very hard working, He is patient and a very fast learner . Gives personalized attention and quick responses to his clients, He's got great energy, trustworthy and best of all, he shows you results! I have a confidence in his work, he never disappoints.